AFR | September 2012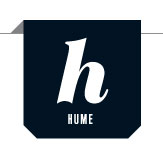 by Marion Hume
A thrill goes through your body like a shiver when you stumble on an absolute master of the art of fashion writing.
What? You think it is not an art? Just a lot of waffle about frocks? Try this; "Anne was wearing, that day, rose pink and dove grey. The colours should have had a fresh maidenly charm; but all he could think of were stretched innards, umbles and tripes, grey-pink intestines looped out of a living body…The pearls around her long neck looked to him like little beads of fat, and as she argued she would reach up and tug them; he kept his eyes on her fingertips, nails flashing like tiny knives."
Even if you don't yet know who this Anne is, you do know she is a dangerous woman. When you find out the lady described is Anne Boleyn and that she has schemed to win a king and dipped her hands in blood to be crowned queen, the writing is more powerful still. For you see ahead the puddle of gore in which her little head will lie once severed by an executioner's sword.
The words are penned by the peerless Hilary Mantel, before whom even the judges of the world's most prestigious literary prize, the Man Booker, bow down. Mantel is the author of "Wolf Hall" and its 2012 follow-up, "Bring Up the Bodies", both of which chart the rise of Henry VIII's right hand man, Thomas Cromwell. Even if you have zero taste for the Tudors, might I urge you to reach for Mantel's double bill set in 16th century England, despite this requiring a considerable commitment to 2 x 400 pages? For within lie not only some of the greatest descriptions of clothing put to the page but also perhaps the most sage and searing portrait of businessman-as-survivor that you will ever find.
You don't know anything about Thomas Cromwell? Neither did I; indeed I had him confused with Oliver Cromwell, the "Roundhead" who came along more half a century later, wore monochrome black and white and decreed that the cavaliers must stop wearing such jaunty outfits. (Were fashion of little importance, why, throughout history, have powerful men been so determined to ban it?)
Thomas Cromwell, in contrast, sported a nana-style black coat with a fur collar, accessorized by a horrible hat, (at least when he sat for the court painter, Holbein). He was Henry VIII's wingman, from the days when the young king looked a bit like Jonathan Rhys Meyers in the US TV series "the Tudors" right through to when the monarch was as massive as Gerald Depardieu.
Cromwell was executed in 1540 then had a long wait for a truly great biographer. For until Mantel turned her eagle eye and diamond lines upon him, who knew it was this Machiavelian minister who first noticed the it-bag? "This season young men carry their effects in soft pale leather bags, in imitation of the agents for the Fugger bank, who travel all over Europe and set the fashion. The bags are heart-shaped…." Thomas Cromwell observes in "Bring up the Bodies".
My reading matter is more often Grazia than great literature. (And what's not to love about a glossy where the wordsmiths come up with new vocabulary weekly? Currently, I'm liking the economy of "FROWers" meaning the front row set). But when time, or being in bed with flu allow, what better than to behold a young queen, busy spending recklessly on the luxury goods of the 1530s – damask clothes, Spanish leather, gold-fringed gloves – while a minister in a bad hat and plain Jane Seymour, dressed in black and dispatching messengers to the king to return his gift of jewels undo and outsmart her? The power of clothes indeed.