AFR | 2012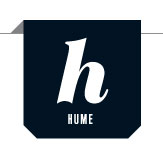 by Marion Hume
Is there a seasoned celebrity who still enjoys the red carpet? Or does it become akin to running the gauntlet in high heels: a trial to be endured while starved of oxygen in a gussied-up gown?
For if it really were fun – beyond that thrilling first time – why, in every interview, do celebrity couples (The Beckhams, the Jolie-Pitts) insist they prefer staying home? You can see where they are coming from. Even in a not famous life, the lure of a glass of wine and a box set is strong.
But whatever business you are in, you can't just stay on the sofa; not when showing up counts towards success and you've got to be seen building your "brand". For we're all brands these days, on message, out there, smiling.  What can make it even harder is the party presence of those glistening, glamourous people, the kind who don't appear to be bogged with the hard work of a day job. Add to that too much champagne and the fact that, of course, you've got to tweet and blog and facebook and it all adds up to exhausting.
And so, a solution to this modern dilemma; a job share, if you will. What if, indeed you did stay home (pass the remote) thus clearing space by the velvet rope for the paps to snap the beautiful people head-to-toe? What if you got on with the work side, working late if need be, and you simply hired a "ghost celebrity" (duties to include anodyne tweeting) to dress up, go out and be a better you?
A better you? Of course. Ghost writers are always way smarter than those they're doubling for. Sending out someone with a body of death or at least all their own hair is merely the flip of a supermodel or a sportsman hiring a brainy, flabby, shabby-looking scribe.
The requirement for a ghost celebrity would not be restricted to those with red carpet lives. You might even explore a ghost celebrity time share, so you could hire someone smoking hot on a job-by-job basis, perhaps to show up at your school reunion or to attend that tax planning conference in Adelaide. Given everyone is already ameliorating the images they post on social networking sites, or at the very least keeping up the photos that are, in truth, ages old, this shouldn't be that shocking. And you've got to admit the absolute brilliance of someone else watching their weight for you.
How would you select your ghost celebrity? It would be a two-way process, with either side entitled to walk away before the contract was signed. When I was approached to be a ghost writer, I was excited until I met the celebrity and it dawned on me than there could be no worse purgatory than a year spent sieving through what was – or in this case, was not, in her head and that no amount of cash would compensate. As with a ghost writer, the contract would be detailed and legalled. (Personally, I might insist no leopard print be worn in my name and that an over-reliance on ozone-destroying hairspray be deemed unacceptable).
What you could not then do is show up yourself, any more than a ghost writer can pop out from behind the floral arrangement at the press launch of a glittering tell all autobiography and shout "I'm…. fill famous name in here". Ah I can see I might need to workshop this more. For why, by delegating to someone else, would I risk missing out? How could I be sure that an event I was ducking out of might not morph into the time of my life? Guess it's time to polish the party shoes and not let some other Cinderella go to the ball, after all.