Browse:
Home
/
6. Columns
By admin on March 20, 2013
AFR | January 2013 by Marion Hume The day after any televised royal event, I know just what my mum is going to say. "Did you see the way the Queen walked down those stairs? Not holding a handrail and she never looks down!" HRH's agility fascinates my not particularly Royalist mother. I was wondering [...]
Posted in 6. Columns | Tagged Ally Capellino, Baraboux, Celine, Handbag, ruck sack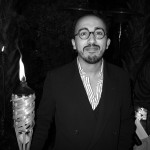 By admin on February 1, 2013
AFR | January 2013 by Marion Hume For once, I look more like Chanel than any other woman present and me a big boned six footer while Coco was a little bird. I'm in Scotland, land of my heart, a nation with which Mademoiselle Chanel fell in love while being wooed by the Duke of [...]
Posted in 6. Columns | Tagged Chanel, Karl Lagerfeld, Scotland
By admin on December 1, 2012
Sometimes an adventure beckons and you have to follow the lead. When an interview was relocated from New York to Prague, I was thrilled, given I haven't been to the Czech Republic since it was Czechoslovakia. I looked forward to going again to the mighty Prague castle, to walking the span of the historic Charles Bridge.
But then a half-lost nugget of something began to niggle. When, recently, had there been mention of something Czech? I realized it was a few weeks before, in Kenya, when I was watching Maasai women working their magic on a range of bags for Myer, including designs by Karen Walker, Fleur Wood and Jayson Brunsdon.
Posted in 6. Columns | Tagged AFR, column