Browse:
Home
/
1. Designers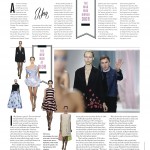 By admin on January 22, 2013
Dior Down Under While those distinctive watches, cosmetics, fragrances and accessories have been available in Australia for decades, Sydney's luxury precinct is readying itself for the imminent arrival of the country's first Christian Dior flagship boutique. The antipodes has nevertheless had its share of close encounters with the house's very famous founder, as Marion Hume [...]
Posted in 1. Designers, 2. The Fashion Business | Tagged Bernard Arnault, Christian Dior, Dior, Raf Simons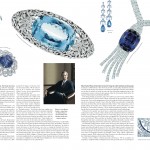 By admin on November 15, 2012
True Blue Nobody was more surprised than Michael Kowalski when he got the top job at Tiffany. As Marion Hume writes, during his watch the retailer has made some radical moves in its quest to sell fine jewellery in a 'democratic' way. The Austalian Financial Review | November 2012 by Marion Hume What a swell [...]
Posted in 1. Designers, 2. The Fashion Business | Tagged Baz Luhrmann, The Great Gatsby, Tiffany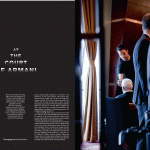 By Marion on October 8, 2012
Back in ancient China, it was believed that a man carried the creature of his birth year forever in his heart. Of all the animals in the 12-year cycle of the Shengxiao zodiac, the dog is the most determined. There is no need to ask Giorgio Armani if that is true of him. In 1975, he started a business with cash from selling a car. In 2011 alone, that business achieved a total turnover, including licensed products at retail value, of €6.73 billion ($7.9 billion). The dog is stubborn. When Sergio Galeotti, who was Armani's partner in business and life, died in 1985, Armani expanded when expected to retreat and runs everything at one of the world's most recognised brands.
Posted in 1. Designers | Tagged AFR, Armani, China, Giorgio Armani