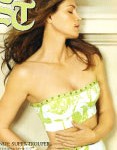 By Marion on April 1, 2012
God may have created Cynthia Ann Crawford, but manners maketh the woman, I say.
Posted in 4. People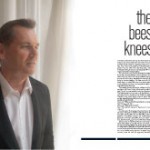 By Marion on December 9, 2011
Beetz helms Coty Inc. (which has Rimmel London along with Calvin Klein fragrance and Sally Hansen nail varnish and Lancaster skincare and JOOP! body splash, etcetera, etcetera, in a vast portfolio). While Moss's 10 years with Rimmel have seen her jumping off double decker buses and roaring past Big Ben on a motorbike and going from "nought to Sexy in seconds", Beetz has been the puppeteer, dramatically repositioning a ragtag of mass-market fragrances and toiletries as well as marshaling new launches and snapping up acquisitions to create a global beauty behemoth with revenues of more than $3.5 billion in 2010. A word on those acquisitions. In just two months this year, Coty snapped up four major beauty companies, Dr. Scheller Cosmetics, Philosophy inc, The nail line, OPI and TJoy, the latter a Chinese skincare brand.
Posted in 4. People
By Marion on January 17, 2011
Tasmania's provocative Museum of Old and New Art is professional gambler-turned-passionate collector David Walsh's riskiest bet yet. Marion Hume reports.
Posted in 4. People | Leave a response