AFR | 2012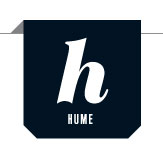 by Marion Hume
Fashion exhibitions are, if not ten-a-penny, given they are costly to stage, certainly pretty ubiquitous.
But can you remember when fashion wasn't thought to be "serious" enough to deserve gallery space or attention in a museum calendar? An upside of that was one might stumble on an unexpected gem, as a friend and I did when we noticed the gates of a usually private Parisian mansion were open in order to share a bijou collection of artifacts celebrating the client-couturier relationship between the late, lady of the house and that greatest couturier of the 20th century, Cristobal Balenciaga.
The last time I saw a Balenciaga exhibition, it was at Le Louvre. It featured as many clothes by today's designer for the brand, Nicolas Ghesquiere as by the long dead namesake. Fashion exhibitions have become like movie blockbusters, enjoyable in that they are mega, but with the commercial preoccupation of reinforcing brand message definitely front of mind.
What a joy then, to be in Singapore in time to catch "In the Mood for the Cheongsam" at The National Museum – the title echoing, of course, the movie that introduced Asian cinema, Maggie Cheung and the serene sexiness of a covered-up style that follows every curve to a wider world.
While the exhibition has now closed, I have a hunch its influence will spread. Fashion creatives throw their nets very wide and surely, by now, someone has shared the images from the excellent catalogue on Pinterest. (Who bothers with Facebook anymore?) For alongside the expected (black satin, gold dragons) were groovy geometric and intriguing hot floral prints that looked so contemporary. The cheongsam provides a broad canvas for decorative experiment, although not too broad, given its second-skin proportions, these part of the reason it dipped out of fashion once Western styles became widely available across Asia.
It disappeared from sight in mainland China, where it began, for other, political reasons. On a trip back to Beijing recently, I met students from the nation's leading fashion university. To those who have grown up with Western labels and with mothers, perhaps grandmothers, who wore Mao suits, the cheongsam is as exotic as it is to me, except perhaps through the threads that tangle back to a long-ago history. So at the exhibition in Singapore, I started thinking; given we are anticipating a new generation of designers to emerge from China, what might they do to reclaim, reinvent, reinvigorate this glamourous garment?
That's been done already of course. Shanghai Tang, the witty Hong Kong label that takes a culture's cliches, then, gloriously, spins these right back at you always has a cheongsam in its collections. Vivienne Tam in New York, Shiatzy Chen from Taiwan, often play with the sartorial markers of their heritage. The exhibition introduced me to the fresh talent of Priscilla Shunmugan, whose heritage is part-Chinese, part Indian and that got me thinking about how in India, the seductive beauty of the sari absolutely competes alongside Valentino, Versace, Cavalli while Hermes sells Lyon-silk printed saris there. Might the cheongsam, in some uncliched way, stage a bigger comeback?
The exhibition included a gown from John Galliano's 1997 Dior show, inspired by the handover of Hong Kong, which I saw and adored. Yet while Galliano created so many ravishingly riffs right across a mash-up of cultures during his time at Dior, in retrospect, the cheongsam tripped him up, veering perilously close to drag. A cheongsam-inspired cocktail dress by the late Alexander McQueen looked leaden. "It needs an Asian Miuccia Prada," I thought; a designer who takes historical references forward to create something new. I stopped in my tracks at a studio portrait of a woman in a loose, wildly patterned cotton cheongsam, accessorized with beguilingly elongated Mary Jane shoes. So modern. The date, "late 1920s".
I bet that's already been shared via Pinterest and has someone's creative juices flowing.