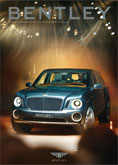 Radical Departures
Forget the cliches- it's time to rediscover Australia
by Marion Hume
My theme is Australia. You may consider this southern continent the most radical departure from everyday experience- or equally, the least. It is, of course, a long way from just about everywhere and spending your entire weekend traveling may be a strange notion (except those who commute from London to Sydney.) Yet it is also the faraway destination that you might think holds little to surprise. We know all about Bondi Beach and finding Nemo on The Great Barrier Reef and that vast red rock in teh centre correctly called Uluru, don't we?
Yet Australia is travel's big surprise for 2012 in terms of culture, food and travel experiences which which have zero to do with the old 'flop and drop' backpackers of old. Let's consider food first. We know Australia is the land of fusion, the nation that exports hard-working chefs – ask to meet the creator of your dinner anywhere from Bruges to Beijing and chances are, the bloke who emerges from the kitchen has a lazy gin and an Aussie greeting. But what is so buzzy is the Sydney food scene. Melbourne and Adelaide have long been vibrant food centers, this in no small part sue to sophisticated emigres from Italy and Greece. But in Sydney, the equation used to be 'great view + lackluster food + too chilly air con and bad service = huge bill'. Now, one of the city's best restaurants is in a basement.
But lets us focus first on the entrepreneur and food god that is Maurice Terzini, who helms several restaurants with peerless views and great food. Terzini, with partners Robert Marchetti and Kimme Shaw, has changed Sydney. Icebergs Dining Room and Bar, with glittering views across the ocean at Bondi Beach, is one of the few restaurants  on earth where it is a requirement, rather than a pose, to eat lunch in dark glasses. Then came North Bondi Italian Food, where the queue for tables starts at 6pm (no reservations). Now, in Neild Avenue, a road drivers used to cut through without stopping, comes the latest arrival, called- with brevity-Neild Avenue and housed in a former factory. What's to love? The ambience, and the  gorgeous Sydney women in high heels and tiny dresses? Yet, but thats common in this snazzy town. The difference is the food, which here features Ottoman cuisine as flavorsome as in those run-down shacks by the Bosporus. We're talking lamb pistachio kebabs with cracked wheat and hung yogurt, velvety hummus, buffalo halumi with lemon, mint and shallot salad. Diners even get excited about cauliflower.
Sydney is not only Terzini's town of course. Neil Perry (who creates the onboard catering for Qantas, surely the only long haul airline where you actually look forward to dinner) is the reigning monarch of Rockpool and its many spin-offs. His latest is the Spice Temple, where the food is fiery with the flavours of Sichuan, Yunnan and Xinjiang This is the joint in the basement so dinners enjoying a combination of fine local produce and authentic regional Chinese cuisine have nothing to divert them from what is on their plates. Then there are the little joints, like Vientiane, an organic Laotian restaurant combined with an art gallery which is carving out a name for "wellness" food that manages to be delicious and can be washed down with organic wine in a cute little boite hung with cutting-edge art. (Last time I was there, someone dropped AU$60 for dinner and AU$6,000 for a sculpture. Which was a shame because they had the latter packed to go while I was eating and I'd been enjoying the sight of it.)
Even home cooking has changed. The land of the "sausage sizzle " has moved on from the humble 'snag' (which translates as 'sausage' from the local argo, 'strine'). Fashionable in Sydney now? Competitive butchery with butchers shops as done up as the lobbies of small luxury hotels. Victor Churchill, in the Sydney suburb of Woollahra has a Himalayan salt-brick wall to help age the beef. In my grandmother's day, shopping for supper meant asking if there were any chops. Now, customers can be heard requesting 36-month-old grass-fed meat, dry-aged for 30 days, for mince for burgers.
While butchers shops look like shiny hotel lobbies, the best hotels in Australia combine low key charm, the least possible impact on the environment and very good local wine. Southern Ocean Lodge is on Kangaroo Island, a short hop from Adelaide, South Australia. Hotelier James Baillie is a visionary, although you'd need at least 20:20 vision to even spot the lodge from afar as it disappears into the hillside . But there 's no swimming here.  Although the ocean spray comes right through your window, out there is the No.1 breeding ground for the Great White Shark.
James Baillie has made it tricky for me to choose my No.1 hotel on earth because he helms my equal two. Lord Howe Island was one of the last places on earth to be inhabited (and only descendants of the original handful of families can build houses there today). (It was first sighted at the end of the 19th century when a freighter was blown off course). As a result, the wildlife has no fear. Clap your hands and birds come down from the sky to see what is going on. But I'm no David Attenborough. I want supreme yet low-key comfort with my ornithology Capella Lodge is perfect.
The greatest travel commentator of them all, Alan Wicker, used to say he liked his paradises slightly spoilt, which to me means no one for miles, but wine and a proper loo. Kuri Bay is way up in the Kimberley, on the remotest shore of one of the most isolated regions, known up to now only to pearl divers. In partnership with Paspaley Pearls, Wild Bush Luxury – helmed by CHarles Carlow – has transformed Australia's oldest pearl farm into a five room homestead, which is not luxurious in the traditional sense yet guests enjoy rare local delicacies such as pearl meat. The property is only accessible by helicopter or sea plane – a spectacular, one hour and 45-minute air safari from Broome, itself a tiny tin-roofed town three hours flight north of Perth, in turn the most isolated city in the world. Just don;t pack the IPad.
Travel alone to Three Hummock Island, off the northwest coast of Tasmania and you will be increasing the resident population by 50%. There are two residents at the place on our planet which enjoys the purest air quality. THis isle is an ark, where you can see all manner of rare marsupials. This is new luxury, which is to say managers John and Beverly O'Brien do everything possible to ensure a lovely stay. Just don't expect a lock on the loo. Or indeed, a closed door.
Come to Australia for the culture? In which other country might you do a three city hop where the most radical contemporary art- some of it so transgressive it is rarely exhibited elsewhere – will knock your socks off? Let's start with Sydney's Museum of Contemporary Art, reopening after an AU$53 million rebuild this spring to reveal galleries of a scale that would make London's Tate Modern and Madrid's Museo del Prado jealous. And they are already jealous, one presumes, of a location right across the harbour from the Opera House, itself the ultimate site-specific work of art.
The Queensland Gallery of Modern Art is up in steamy Brisbane where the mercury rises. Brisbane was a country town that has become a city (Chanel has opened a store there). The fashionable hatter, Stephen Jones, curated an exhibition called Hats, an Anthology, a work of whimsy which proved a suprise crowed pleaser at London's V&A. When it travelled to Brisbane, 165,158 people saw it in 60 days- many of them many times over, given the population.
Small? What about Tasmania, where even the locals joke about people with two heads. (Before you criticize me for the preceding line, see the brochure for MONA- The Museum of Old and New Art – in Hobart, which announces that 'Tasmanians (two heads etc.)' may enter for free.)
MONA is the single most exciting art gallery to have opened anywhere since Frank Gehry's Guggenheim at Bilbao. Sleepy Hobart is now in shock about how a native son – one David Walsh, who made his millions by developing a spread betting system for gambling on horse races- has opened a private museum, filled with his own treasures and largely funded by himself, and lured so many people to an extraordinary art space carved out of the rock and to which access is by boat.
Wim Delvoye is one of the world's most controversial artists. He is best known for Cloaca, which replicates the process of the human intestine turning food to waste, and also for an art farm where piglets were tattooed then allowed to live for a decade, far longer than is conventional farming before their skins were displayed. Louis Vuitton and Disney are among those who have tried, unsuccessfully, to sue Delvoye for tattooing their logo's on pigskin. MONA is the first gallery anywhere to show Delvoye's complete exploration of religion, which includes dead mice acting out the stations of the cross and a real live man called Tim as a silent Christ-like work of art.
Australia as a radical departure? Surely yes, especially as this article does not even mention…sport.