AFR | 2012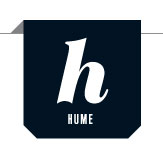 by Marion Hume
This column's territory is luxury, but as with any landscape, there are beauty spots and eyesores. When luxury lets you down, the feeling you get is sort of like when someone builds a condo in your view.
There is nothing more galling then investing in chic only to find it behaves like cheap. The brand names have been left out from what follows only because I'm on deadline so can't give them right to reply. But one brand already knows it's them, the next will guess and the third is going to be hearing from me, although I concede the latter might not be the scariest threat in the world.
Example one. An elegant man about town invested in a snazzy leather iPad case. Please note the word "case", for which the dictionary definition is "receptacle, holder". iPads are all about being connected on the move, so he moving, when he was caught in a Sydney storm. Did he use his iPad cover as an umbrella? He did not. He protected it and its contents as best he could as he ran for cover, which didn't, alas, stop his good suit getting soaked. That sprang back to form once dry. Alas, instead, the iPad cover developed what the beauty business terms "deep set wrinkles", this because beneath the butter soft leather lay cardboard gone limp. The brand response? No they wouldn't take it back because the cover should not have been exposed to rain. In truth, it did recover a bit – the wrinkles are reduced to "fine lines" – but the fact is, he's stuck with it.
Example two. A self-made, glamourous wife buys a suit for her dashing husband. The word "suit" rather suggests its purposes include suiting the wearer, except it doesn't. It i is neither too large or too small, it just looked wrong. "Because you have removed the (nasty, plasticky) swing tag, we won't exchange it," she was told. It's currently hanging in the wardrobe like a reproach.
Our final example concerns a well travelled woman we'll call Marion because, obviously, she's me. I invest in my luggage – not the kind with other people's initials all over it which comes with another bag to protect the bag – I cannot see the point of that – instead bags from expert luggage makers with an esteemed heritage and a reputation for offering innovative, durable, practical designs, which is surely what one wants in a suitcase.
Thumbnail story; I buy suitcase in morning, pack for Singapore, fly that night. I fly on to Auckland, and – here's the marvelous bit – not once do I have to lug my own bag. Instead, its first taste of long haul is on a series of trolleys, even though it has four study wheels of its own. So the first time I use the pull-out handle is in Sydney and it comes clean off in my hand. I send an email expecting I will be directed to that global free repair service the website boasts of. Instead it reads, "just take it back to the store on your return to London". Excuse me? As much trumpeted customer service goes, that rates as absolutely useless. "Do you have your receipt?" they say when I call the Sydney store listed on the company website. "Yes, filed at home in London, as I was instructed to keep it safe with the warranty". "Well, I can't think why you didn't pack the receipt" is the frankly sniffy response. Readers, do you take your luggage receipts on a two-month business trip? Maybe I'm being dumb here?
But didn't the customer used to be right, or at least given a fair hearing? Consumers have embraced the, to me, hideous notion that cheap T shirts won't survive a second wash but part of the luxury promise is longevity.When you buy into posh, a bit of you falls in love and when it fails, you are a little bit heartbroken.