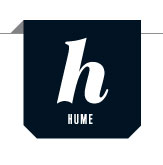 Cultivating concierges at the best hotels has its rewards when a crisis ensues.
The Critical Choices
AFR | 2011
by Marion Hume
There are various choices one must make in a crisis. For me, as the privileged holder of two passports, the first might be "what nationality am I today?". I know this is a cliché but, were I in a situation which required guts and muscle (these possessed not by me of course, but instead by some taciturn yet decent bloke, possibly to be played in the true­-life movie by Russell Crowe) then I'd be Australian. I suppose if the crisis required sneaky diplomacy issued with velvety vowels, I'd be British. After all, they do say the greatest skill of British diplomats is they can tell people to go to hell and make them believe they will enjoy the trip.
In a smaller crisis; which is to say one not involving fleeing to an embassy and being helicoptered off the roof, there are also choices to be made. Mine, if possible, is "head for nearest five-­star hotel". Now, to be clear, I do budget. I'm the expert in 'charming' hotels where I have to haul my suitcase up the 18th­ century stairs to the attic. But, when budget allows, I'm there at the desk making a friend of the five-­star concierge with four crossed keys on his lapels.
The elite, global band of Les Clefs d'Or concierges was founded by the 11 concierges of the grand Paris hotels in 1929. Today, members must pass challenges far trickier than getting you a table at a restaurant or tickets to a show. A micro-­crisis, such as volcano ash, brings Europe to a standstill? The concierge at the Gritti Palace, Venice, not only booked every minivan in northern Italy to transport guests home, he worked out who would get on with whom with the skill of a society hostess planning a gala, packed posh picnics and made those who had arrived via the splendour of the Orient Express believe three days in a van would be an awfully big adventure.
Suddenly stranded in Hong Kong? The concierge at Lanson Place (a surprisingly tranquil and intimate hotel despite being housed in a 26­-storey skyscraper) won't just tell you a morning walk will help you get things in perspective, he will literarily lead the way – the hotel offers 'wow walks' free of charge or tip, to help guests feel at home in the neighbourhood.
So when my flight home from Geneva was cancelled recently, the first thing I did was phone the concierge at the lovely Le Richemond. "We're completely full but don't worry," Emanuel soothed. The queue to get any flight information was long, the atmosphere charged – not surprising given airspace was closed due to an electrical storm. At times like this the choice is to behave well or not. Showing how not to do it, the bloke with the Brietling watch flashed his frequent­flier gold card, even though this was Geneva where everyone is wealthy and frequent fliers are thick on the ground.
When the woman in front of me finally reached the desk, she did the 'sobbing act', protesting she could not possibly fund another hotel night (for which she would be refunded) and where could she sleep at the airport, sob sob? The tantrum didn't wash with me. This season's Celine, Manolos and a Roger Vivier handbag, and you don't have a credit card? OK, so I was surprised I couldn't get on any flight for 24 hours, but just then Emanuel called, a reservation had been cancelled, I had a room as well as a dinner booking somewhere not expensive "because perhaps you had not budgeted for this evening?" And as to my surprise free day? Les Bains des Paquis, entrance fee €2, is at the end of a pier in the middle of Lake Leman. You can swim then enjoy a set lunch. That I got to dry off on plush mongrammed towels kindly lent by Le Richemond was a very nice touch.