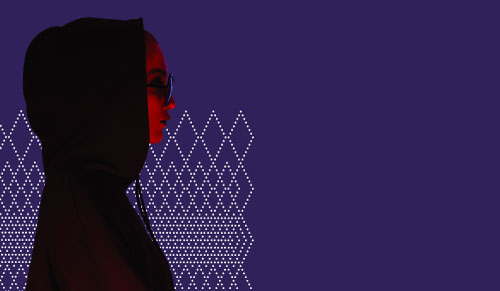 https://fashionfutures.com/en/home
I moderated the panel DESIGNERS + SUSTAINABILITY/ sustainable solutions applied to fashion design.
I gave the following opening address, followed by a Q&A with leading sustainability fashion experts, Walid Damirji of By Walid and Maria Cornejo of  Zero + Maria Cornejo.
This was part of the first-ever fashion summit in Riyadh, Saudi Arabia as the Kingdom opens it doors. It was an extraordinary moment of change, also experienced by such fashion luminaries and speakers taking part as designers, Iris van Herpen and Giles Deacon;   Group President LVMH South Asia, Ravi Thakran;    Jonathan Chippindale, co founder and CEO, Holition;   
Wil Beadle, All Saints; the legends Bob Colacello and Carlyne Cerf de Dudzelle along with Natasha Fraser Cavassoni, Sian Tishar,  Frederic Fekkai  and Arby Li of Hypebeast.
KSA industry luminaries included designer, Honayda Serafi and modest sports designers, Fatma Batook of TIMA and Eman Joharjy of Running Abaya.
The event was staged by the Ministry of Culture. The opening address was given by Her Royal Highness Princess Noura bint Faisal Al Saud;  the keynote speech was given by  Her Royal Highness Princess Reema pint Bandar Al Saud.  Organisers included Mesh Chhibber and Jonathan Wingfield.
The trip to KSA also included a day of learning around Riyadh, including visiting concept store, Personage, where we met with Saudi designers including Sara Alsubaie/QSQ Eyewear; Mohammed Almandeel/ Revel sportswear;  Yazeed Abahussein/ Not Boring; and  Sultan A Mohammed of Soe Extravaganza   as well as the pioneering creative consultant Koran Dasoar.
Events included the first-ever international and Saudi fashion show, opened and closed by modest fashion international supermodel, Halima Aden.
SUSTAINABILITY opening address by Marion Hume
Good morning everyone. Before I left London, I prepared my intro notes for this panel on sustainability. I've torn them up. Because everything that I have learned since arriving in your city has overturned what I expected I would find here.
I'm Marion Hume. I've been a fashion journalists for 30+ years. Yet last night, I saw something for the first time. So did my fellow female journalist, from this region,  sitting next to me. "My dreams are coming true", she told me as we watched the first International and Saudi fashion show in your welcoming city. "My dreams and my dreams of my daughter".
Another woman journalist, from Saudi Arabia, lent across the table. "One day, I will tell my grandchildren I was here for this moment'.
What our panel is about is YOU. Your children, and in the distant future, making sure you have the chance to tell your grandchildren what is happening in these precious days. This is why sustainability – which can sound such a boring word – matters so much.
We must think about fashion's impact on our planet, our future.
But what does that mean? It sounds so pious, so dull, so…. hard.
If I were standing on a stage in London today, I might be asking young designers in the audience to think about creating clothes that could be worn many times, not just once. Clothes that include local craftwork so we can save precious skills and empower women – the opposite of throw-away fashion that does not empower those who make it, and too often goes straight into landfill. I might be suggesting young London designers think about creating clothing to be shared by several women; clothing that can adapt to multiple occasions.
And they would be looking at me and thinking; "Lady, that sounds way too hard."
But look at you.
At the dawn of a new fashion industry.
Yet you are already so far ahead of us.
Yesterday, I met a glamorous Saudi Designer who explained to me how one of her wedding outfits was later worn by her niece, when she in turn got married. How her white wedding dress was designed so that its panels of exquisite embroidery can one day be reused in a new wedding dress to be worn by her daughter.
As for clothes than can adapt for multiple occasions – HELLO!
Why didn't you tell us western women about the Abaya? We thought – we did – that it imprisons you. Instead, we've discovered it empowers us.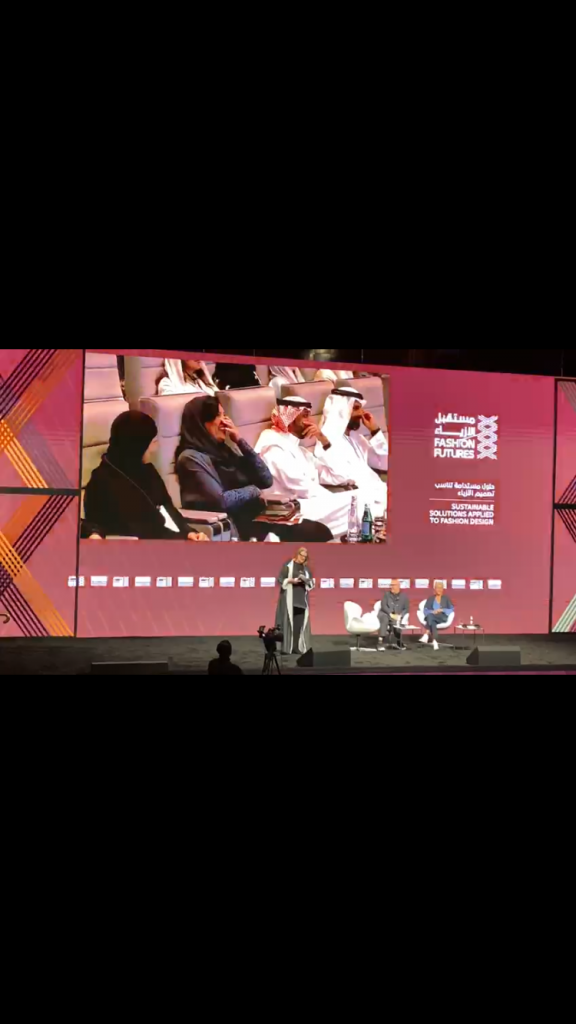 What's important now is the choices you make.
Not to cast away the greatest gifts of your culture; instead to bring the craftsmanship of Saudi's many regions to a wider world.
Sustainability is another word for responsibility.
For 360 degree beauty.
And for doing your best to make the right choices for your fashion future.
What we are going to talk about is the Luxury of being planet conscious.
Luxurious, beautiful, keepable treasures that do the planet no harm.
What I love is when you find great designers who are so sustainable, they don't even really define themselves that way – they just do what they do….
360 degree beautifully.
Maria Cornejo was born in Chile and moved to the UK with her family as a child. She worked in London, Paris, Milan and Tokyo and created the groundbreaking label, Richmond Cornejo in the mid-80s. But in 1998 she said STOP. She opened a creative atelier in New York's Nolita, and soon after, launched Zero + Maria Cornejo, a responsible, reduced-impact fashion label. Using local garment workers to manufacture 84% of the clothes in styles and fabrics designed to last for years. Maria consistently places sustainability at the heart of her label and lives up to her promise to "get creative with less".
Sarah Jessica Parker is just one of the fans of Maria's beautiful clothes.
Walid Damirji spent years doing pretty much everything – including running a chocolate business. He also ran a clothing factory and learned first-hand what goes into making clothes. But he started to realise that demand – that "I want it, I want it now" way of doing business was not healthy.
So Walid said STOP.
Or he probably said, "Would you like a coffee, and one of these delicious date cookies? And do sit down and, by the way, shall we talk". He is, as you will discover, very persuasive. And he runs a slow business, proving that FAST is right out of fashion.
He launched his up-cycling fashion label, By Walid, in 2011. The Iraqi Swiss London based designer gives new life to fabric from the 18th century to the 1920s, from London's old Spitalfields looms of the Huguenot weavers to the embroideries of old China.
Oh and by the way, he also dresses Jude Law. Oops maybe that's a secret.
It gives me great pleasure to introduce Maria and Walid…
Our experience of Saudi Arabia concluded with a visit to Al 'Ula, its UNESCO-listed tombs of Hegra, the ruins of Dadan which are still being uncovered and the monumental Elephant Rock.