AFR | 2012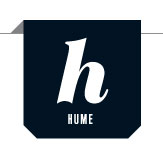 by Marion Hume
By the time you read this, you may either have been delighted by the feel-good movie of the season or have vowed that a herd of Indian elephants wouldn't drag you to see a bunch of old folk cavorting about "The Best Exotic Marigold Hotel".
For myself, while I loved witnessing the finest thesps show how terrific they are at enunciating, what pleased me even more was that not one of the seniors looks like a dowdy old nana, in stark contrast to how those beyond their Botox years are usually depicted on screen (if, of course, they appear at all).
What this movie gets spot on is that today, those of advanced years are as diverse in their clothing choices as everyone else, although perhaps with longer sleeves. Dame Judi Dench (78) plays the widow, Evelyn, who looks lovely in loose linens of a tonal palette flattering to a silvery pixie crop hairdo. Evelyn's light layers semaphore that she is the innocent ingenue – despite her years – who embraces a new world with an open heart and in very pretty scarves.
But how satisfying that, just as the villain often gets all the best lines, in "Best Exotic" Penelope Wilton (66) plays Jean, and is by far the best dressed. Jean hates the heat and dust. She simmers with righteous anger that she has been robbed of the retirement she imagined, back home. That she does this while looking well turned out shows she is not some awful cliche of an old lady "losing it", instead she is simply not in love with India or indeed, with the man she has stayed married to through habit. She wears a bang "on trend" and flattering indigo tie-dye shirt waister for the scene in which she proves she is brave enough to go home alone.
Jean's travel attire is anchored by a tailored beige jacket in a good cloth that doesn't crease. Here is a woman who will never slum it in a comfy top, despite the indignation of a seat at the back of the plane. We see Jean chasing down the high court judge while wearing a long line floral shirt (its sartorial message; "spirited" but not "young"). What's clever is we see her working the same seperates into different combinations. Jean may not be the heroine but she knows how to get full use out of a 23kg budget flight luggage limit.
It's no surprise "The Best Exotic Marigold Hotel" is proving a worldwide hit with retirees or that audiences emerging from cinemas are so stylish. While no sensible fashion label markets to the "old" – if they did, who would buy? – the grey dollar is a segment ignored at peril, given this generation discovered their dress sense before the rise of fast fashion and while they may indeed be interested in "good value", are loath to accept second-best.
Indeed, some of the Best Dressed anywhere are of this age group. Look at the red carpet and how the likes of Dame Helen Mirren (67) always nail it. Among the chicest women in Sydney is the best selling author, Marion von Adlerstein, who, at 79, has just completed a book tour for "The Freudian Slip" dressed head to toe in daringly bright combinations of Issey Miyake. Maggie Tabberer is still, deservedly, an Australian fashion icon at 76 (her breezy summer elegance remains a lesson in chic for our climate). And should you ever walk past the pyjama emporium, Peter Alexander, and wonder who wears the brightest picks, with the parrots in hot pink, that would be my always adventurous godmother (80), although of course her taste is tame in comparison with what Dame Vivienne Westwood (71) would dare to wear.
In 1961, a 29 year old poet called Jenny Joseph promised; "When I am old, I shall wear purple and a red hat that doesn't go…" Instead, the poet (80) has lived to an age where purple and red do go, if you want them to. As to the cliche of "nana dressing", there's still a place for wooly cardies and furry slippers. The under 25s rock that combination and look terrific.