AFR | 2012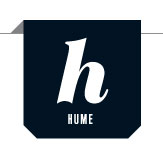 by Marion Hume
Can I start by saying I don't like cars? Couldn't care less about them. Indeed, I am so not engaged with the world of hot rods, that every time I book my trusty minicab driver to collect me from an event, he has to get out of the car when I wander outside because, while I rarely forget a face, cars, well, I know his is silver but that's all I can tell you.
So when, out of the blue, I was offered the chance to test-drive a Bentley, I shrugged, "Nah, not my thing". You know the expression "steam coming out of your ears"? I actually think I saw that happening to my husband. Hence some backtracking and then a Bentley delivered to my door, (here, bear in mind I live in Riot Central, North London). I must state this treat was unconnected to AFR, (I write for other publications in the UK). I'm mentioning it because AFR's readers are wealthy enough to buy fast cars. As to how much wealth you might need, don't ask me. As I said; cars, couldn't care less.
That was until I confronted a mighty power that goes way beyond a handbag's. My neighbours; hard scrabble Londoners, came out of their doors not to key the car, but to purr. I let one of them sit inside, because he's good at setting a GPS, while I finished a few phone calls. My lack of interest was genuine – until I got inside the vehicle.
What extraordinary, practical, beautiful, lovingly crafted design! And the smell of that leather; no wonder they are always trying to bottle it for men's fragrance. On looks alone + the button that made the seat glide back, I was smitten, although the test drive was spoiled a bit by my realization I should have had my hair done up in a chignon.
Later, I was asked to comment on how design might be improved. I am surprised my suggestion of a device that says, "you cannot afford me" to those who get too close has not been taken on board. For it is disconcerting when you are trying to park and men in bad sandals start to stroke your vehicle.
Still, my other suggestion (not implemented either) of a bumper sticker reading "I'm not a footballer's wife" must have been deemed innovative enough to score me an invitation to the London launch of a limited edition Continental Spur a few weeks' later. This car can be ordered in a deep shade of chocolate brown, which, I assure you, is the new black. The armrest between the rear seats folds down to reveal a bar fridge. The make-up mirrors have better lighting than a West End theatre dressing room.
You, of course, already know a Bentley is a treasure-trove of great design. Whereas I am like the Chinese; on a voyage of discovery. In 2002, Bentley sold 41 cars in China. In 2011, it sold 1,103 from 13 dealerships. How much is a Bentley in China? Oh why sweat the small stuff? If I were a newly-minted billionaire, I'd be first in line with a big bag of yuan.
Have I been suckered in? Of course. Yet the experience has been useful. For I am left wanting something I know I can never own. I have spent so many years covering fashion, I realise I have become largely immune to feelings of covetousness. Those with their noses pressed against the glass, looking at handbags they can't afford? BB (Before Bentley), I'd be saying something logical, like, "At the end of the day, a duck egg blue Birkin is not that practical. You'll find another bag". AB (After Bentley) despite recognizing the wisdom of "Thou shalt not covet thy (billionaire) neighbour's Bentley", I feel that pain.