2011
You are browsing the archive for 2011.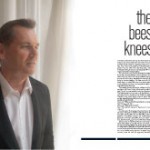 By Marion on December 9, 2011
Beetz helms Coty Inc. (which has Rimmel London along with Calvin Klein fragrance and Sally Hansen nail varnish and Lancaster skincare and JOOP! body splash, etcetera, etcetera, in a vast portfolio). While Moss's 10 years with Rimmel have seen her jumping off double decker buses and roaring past Big Ben on a motorbike and going from "nought to Sexy in seconds", Beetz has been the puppeteer, dramatically repositioning a ragtag of mass-market fragrances and toiletries as well as marshaling new launches and snapping up acquisitions to create a global beauty behemoth with revenues of more than $3.5 billion in 2010. A word on those acquisitions. In just two months this year, Coty snapped up four major beauty companies, Dr. Scheller Cosmetics, Philosophy inc, The nail line, OPI and TJoy, the latter a Chinese skincare brand.
Posted in 4. People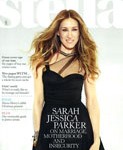 By Marion on December 4, 2011
Just as Western luxury brands colonise and coin it in China, it is inevitable that Chinese companies will want to do the same right back. While some might currently be lacking in savoir faire, what those with big ambitions won't lack is money; Beijing and Shanghai are backed with newly minted billionaires looking for glamorous investment opportunities.
Posted in 2. The Fashion Business
By Marion on December 1, 2011
was really excited. I had travelled to the source – a bit like Burton and Speke and the source of the Nile, except for the details, such as Burton didn't actually make it to Lake Victoria and I didn't have a camel. No need for camels with such a massive parking lot. What lay before me was not nile green, but the world's most recognized colour combination, yellow and blue. I had reached the birthplace of IKEA.
Posted in 6. Columns