2005
You are browsing the archive for 2005.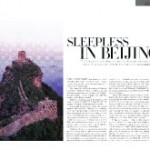 By Marion on December 23, 2005
Every couple wants their honeymoon to be extraordinary. But what if time constraints, or maybe the fact you already have children at home, mean that you've only got is seven days? What if the idea of spending that on a distant beach doesn't appeal at all?
Posted in 5. Travel | Leave a response
By admin on October 5, 2005
Think the Seventies was all about the maxi-dress? Think again. From slick pantsuits to the delicate crepe dresses of Yves Saint Laurent, via the punky pins of rockers' garbs, this diverse decade has influenced a roll-call of designers for autumn.
Posted in 2. The Fashion Business | Leave a response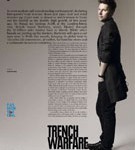 By Marion on September 1, 2005
Posted in 2. The Fashion Business | Leave a response