2000
You are browsing the archive for 2000.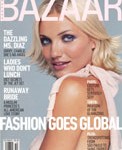 By Marion on October 1, 2000
WITH THEIR 10-INCH PLATFORMS, FAKE TANS, AND DAY-GLO MICROMINIS, TOKYO TEENAGERS TRASH EVERY OLD IDEA OF GOOD TASTE. BUT MARION HUME FINDS THAT THE POP STYLE OF A TRIBE CALLED KOGARU HAS TRICKLED ALL THE WAY UP TO HAUTE COUTURE.
Posted in 5. Travel
By Marion on February 18, 2000
Designers are fascinated by it. The fashion crowd is snapping it up. Marion Hume hunts down the real story behind croc.
Posted in 2. The Fashion Business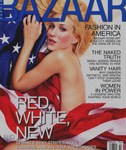 By Marion on February 1, 2000
HE'S NEVER HAD JUST ONE MOMENT. BUT THIS SEASON, RALPH LAUREN, FASHION'S PERENNIAL DESIGNER, IS HAVING HIS PRAISES SUNG BY THE AVANT-GARDE'S ANGELS– MIGUEL AD ROVER AND NICOLAS GHESQUIERE. MARION HUME SITS DOWN WITH PREPPY'S FOUNDING FATHER.
Posted in 1. Designers | Leave a response