1993
You are browsing the archive for 1993.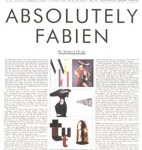 By Marion on December 22, 1993
Absolutely Fabien: In the second of an occasional series on people who influence fashion from within, Fabien Baron, creative director of the American magazine Harper's Bazaar, talks about his career and his much-imitated graphic wizardry
Posted in 2. The Fashion Business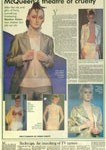 By Marion on October 22, 1993
You could tell there was a consensus: Alexander McQueen's debut was a horror show. In between bursts of hard house music, there was an eerie silence where usually motordrives whirr and shutters click. The photographers, many of them veterans of as many war-zones as fashion shows, had nearly all stopped snapping.
Posted in 1. Designers | Leave a response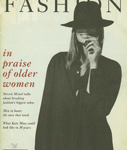 By Marion on September 1, 1993
Posted in 4. People | Leave a response