Tag Archives: Martin Grant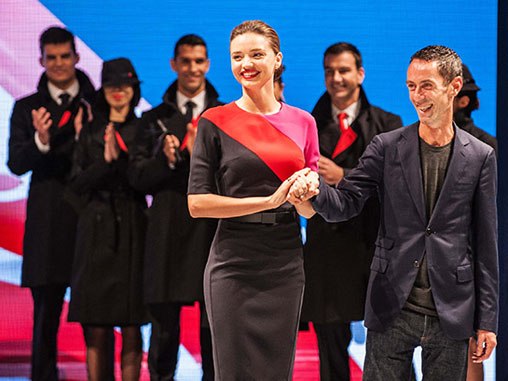 AFR | April 2013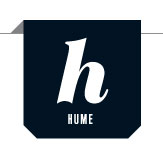 by Marion Hume
It was the best runway show held on a runway. Well, to be accurate, it ties as my joint favourite of only two fashion shows ever shown on a runway. I'm using the Australian sense of that word (a long straight strip on which planes land) as opposed to the American, where it also means the thin strip catwalk models swank down.
The first runway show I saw was some twenty years ago when the brainiac of fashion, Hussein Chalayan, revealed a conceptual collection called "Beyond False Equator" illuminated by aircraft landing lights. Great shows stick.
The other is likely to remain front-of-mind to Australians for years to come, given it began with the roar of jet engines and then out came the new Qantas uniforms. We all know Qantas is NOT the national airline (the people don't own it) but when it comes to distilling the modern spirit of chic, sophisticated, multifaceted Australia, frankly, Qantas nailed it.
You don't need me to describe the trench coat, the slender dress, the shorts for the baggage handlers – by now, the images are everywhere. After decades being unknown except to the tight, top-tier of the fashion world, Melbournian, Martin Grant (a long time resident of Paris) who Qantas hired as the designer, at last needs no introduction – although he is hardly what you would call an overnight success.
I grabbed an aisle seat a few rows back (always my preference), in amongst flight attendants who were seeing what they will wear to work for the next decade for the first time. "Loving the Qantas red with the hot pink!" the woman next to me exclaimed, not to me but to herself, in affirmation that she felt her pride in her job sweeping back back. Clothes can, you see, be powerful. The best uniforms can unite a workforce in a common goal.
You get it that my verdict on the Qantas uniforms is excellent when it comes to style but top marks to in terms of the politics of business, which can be very turbulent.  Habitually, when corporations collide with fashion, the results end up ugly. Corporations have what I call an "Auntie Mame" view; they come to those funny people in fashion for glamour, yet want it for a buck in cheap synthetics. Surprisingly perhaps, fashion designers tend to tone things down yet they want beautiful fabrics and everything in a tiny size. Then it goes to committee where there's an uneasy compromise, especially when the resulting designs are scaled for the climates of 5 continents and in sizes 2 to 22.
In addition, when corporates call the fashion world, usually, they are after a star, a personality who can be rolled out like a camp court jester. Martin Grant is no performer. He is quietly spoken, determined, diligent and has built his business one client at time. As a result, he knows where the bumps are and how to plan for them.
There are bumps ahead for the global aviation industry in the sky and on the ground. Yet Qantas can certainly tick one box; for motivating its far flung global battalions in a modern way. The era of the trolley dolly is over. It's not about marrying the pilot or the guy in seat 1Aand the new Qantas uniforms signal pride in one's career.
Martin Grant told me it was pressure from the flight attendants that persuaded him to add the gloves, the hat. "Too right," say my friend Suze, who flies domestic for Qantas. "I'm in my 50s. You don't get much attention. But in that outfit, I can't wait to see the heads turn as we march through the terminal"
Call this lift off to a new and stylish corporate dawn.