AFR | January 2013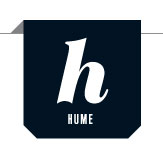 by Marion Hume
For once, I look more like Chanel than any other woman present and me a big boned six footer while Coco was a little bird. I'm in Scotland, land of my heart, a nation with which Mademoiselle Chanel fell in love while being wooed by the Duke of Westminster, familiarly known as Bendor and the richest man in England, (which, in turn, meant he owned half of Scotland). In the end, Chanel would ditch the multimillionaire but would keep her love for "the auld country" forever.
While they were dating, Coco and Bendor would enjoy long walks through the bonnie purple heather, which inspired a devotion for the rough weaves and the colours of tweed which remain central to the Chanel DNA. It was "North of the Border" that the jaunty French mistress of a naughty rich gent fell for the majesty of tartan, the softness of Scottish wool, the patterns of Fair Isle. And it was up here, in the land of lochs and crags, that Chanel really took to mannish dressing. She'd dabbled before, decking herself in the jersey undergarments of a former boyfriend, but she really crossed over in Scotland.
For salmon fishing at Lochmore, Chanel wore an oversized chunky sweater, warm "trews", big socks, jack boots and, in a snapshot taken in 1928, a radiant smile. She looked entirely different from the hard, little Parisian of other photographs with the gimlet eye of ambition, the jaw fixed in grim determination, the armholes of her jacket cut high and tight.
It is Chanel's joyful Lochmore look I have gone for tonight because we are instructed to wrap up warm. I've added a huge broach, which looks as if it was hammered and forged by the Pictish men of the dark hills; in truth, it was dug up with delight, at Christine Barro's treasure trove in Melbourne.
Snow falls on the location, a roofless, ruined castle. Karl Lagerfeld has invited us to witness a fashion show inspired not just by the brand's long history of Scottish production but also by its life-saving purchase, last August, of Barrie Knitwear, which makes Chanel's cashmere twinsets. A pension fund crisis in the conglomerate by which it was owned had bought Barrie to the brink. Chanel added it into its charm bracelet of specialist companies, the Metiers d'Art, acquired in order to preserve the savoir faire of glove makers, feather makers, milliners, goldsmiths. "It's a dream," says managing director, Jim Carrie, who feared he was headed for the block.
That was the grim fate of Mary, Queen of Scots, born here at Linlithgow Palace and whose every living heartbeat brought her closer to her cousin, Elizabeth I, sending horseman North with orders for her execution. The models in the show wear their red hair plaited upwards, tight to their scalps, keeping their necks clean for the axe. Scotland changed Chanel. Its haunting highland spell softens Karl Lagerfeld, who modernises the traditional in his most beautiful show in 30 years with the brand. Models hurry past, their chiffon gowns held by kilt fastenings, wrapped up against the weather in vast tartan scarves and bonnets. Never, in all my years of singing Auld Lang Syne to see in the New Year did I expect that the Chanel bag du jour would be a sporran rendered in golden chain mail or that Hogmanay vocabulary like tam o'shanter, ghillies and sgian dubh (men's bonnet, brogues and the knife you stick on your kilt socks) would become a useful part of my lexicon in the high speed frenzy of the front row.
The "Auld Alliance" between France and Scotland was forged way back in 1295. The show's title is Paris Edimbourg, to me, thrilling proof that the age-old pairing between the land of my work and the land of my blood stays strong.