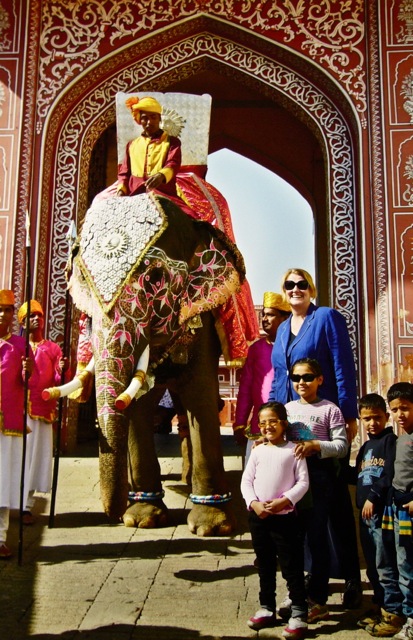 "How clever of you, Mr. Parkinson, also to know that pink is the navy blue of India," the legendary fashion maven, Diana Vreeland told the great photographer Norman "Parks" Parkinson when he returned from the City Palace, Jaipur, India with a picture of Anne Gunning in a pink mohair coat tanding next to a decked-up elephant manned by guards in pink.
The model in the picture taken in tribute by photographer Antony Horth in January 2013 was the glorious Bollywood star, Pallavi Sharda, decked in diamonds from Australia's Argyle.
But when she ducked off to change into Dior, I had to sneak in next to a supermodel guaranteed to make me look small. The bunch of kids didn't miss their chance either.
A lovely memory of a lovely trip to India with Argyle diamonds.