AFR | November 2012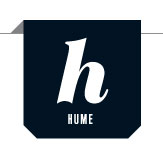 by Marion Hume
Paris in the sunlight. As my taxi slows in traffic near the Hotel de Ville, I am once again convinced of the existence of a secret agency of the French government, or perhaps a hidden team within the offices of the mayor. Their mission? To hire gorgeous young people and send them out on the streets to kiss, thus maintaining a worldwide reputation for romance.
The codename, or so I like to think; "The Doisneau Department".
The smart bit is that whoever is in charge doesn't just reach into the costume cupboard for vintage pieces and send the actors out to "do a Doisneau". The trick keeps working because the fashions are always up-to-date.  But even if they did just try to stage literal recreations of Robert Doisneau's eternal and endlessly-reproduced photograph, The Kiss (or Le baiser de l'hôtel de ville, to give it the original title), the snapshots you'd catch from a cab would still look utterly contemporary.
If you can picture the original image, first published in Life magazine in 1950, in your mind's eye, you'll recall the young man is wearing an oversized double-breasted jacket which, today, you'd source from Yohji Yamamoto, plus a scarf like any you'd find in a good menswear store. The lass looks like she's in Prada, although that nipped-in cardigan, pretty blouse and fit-and-flare skirt could just as easily be Marc Jacobs. Or Zara.
The two in my view now? They're the "on-trend" versions. The boy (long black hair, thick as a paint brush and scrunched up with a rubber band) is in a T-shirt so sheer you can see a tattoo on his flank, worn with pants that are charcoal in tone and multiply slashed. The girl is in a jacket of this season's Yves Klein blue + skinny jeans. J Brand? Citizens for Humanity? I'm not so close I can read the label. But I can spot Pierre Hardy strappy sandals at 100 paces, which signal the stylist has a considerable budget to work with.
The Paris Metro may be cheap and fast but the way I see it, cabs are a necessity to keep abreast of what the Doisneau Department is up to. This season, I'm noticing a marked casting choice towards Vanessa Paradis lookalikes, perhaps out of solidarity to the chanteuse since her split with Johnny Depp or maybe just because, if you are hiring an actress to look chic in a clinch, you go for the girl with the bee-stung lips.
As for the boys, if I were in charge, I'd be telling the prop stylist to stop handing out guitar cases – there's been too much of that "Boho/busker" look lately. And all the boys grasping a plastic bag from techo-supermarket, FNAC, in their free hands?  That doesn't do much for romance, does it?
Ah! But maybe it does! For what better proof that Paris herself is ravishing, than "couples" who can't help themselves, even if  they only popped out to pick up an external hard-drive?
The Doisneau Department has a long history of getting it right. They're good, these guys. They managed to keep a lid on the fact that the original picture was a set-up for 42 years. Word only got out when a real couple, who thought they were "the couple", sued for a slice of the profits of a photo that launched a thousand fridge magnets. Only then, in 1992, did Robert Doisneau himself have to fess up to having hired a couple of actors; a girl of 20, a boy of 23.
Which is exactly the age I'd put on the pair lip-locked outside the Hotel de Ville now. As for me, I love that we'll always have Paris, the city of love – even if, to keep the myth alive, civil servants are toiling away, somewhere behind these grand Haussman facades, calculating the day rates.