AFR | December 2012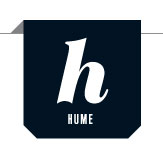 by Marion Hume
Sometimes an adventure beckons and you have to follow the lead. When an interview was relocated from New York to Prague, I was thrilled, given I haven't been to the Czech Republic since it was Czechoslovakia. I looked forward to going again to the mighty Prague castle, to walking the span of the historic Charles Bridge.
But then a half-lost nugget of something began to niggle. When, recently, had there been mention of something Czech? I realized it was a few weeks before, in Kenya, when I was watching Maasai women working their magic on a range of bags for Myer, including designs by Karen Walker, Fleur Wood and Jayson Brunsdon.
Maasai beading is every bit as good as in the ateliers of the Paris haute couture. (How lucky am I, to have witnessed both, and often). This is due to a mix of traditional skill and sheer bloody-mindedness. The Maasai won't even touch beads from India or China (whisper it, but the French will). Only the Czech ones are perfect.
Today, glass seed beads are still traded through second, third, fourth parties, so it has taken a degree of investigative skill to trace the source to where I am standing now, inside an old glass foundry, up a mountain, near a village I will never learn how to pronounce. Getting all the way here from Prague has taken guts and the navigational skills of a girl scout (Ok, that's not true, but it has required the essential fashion skill of knowing how to hire a cheap driver with a GPS).
Inside, it is roasting hot, as you'd expect when five furnaces hit over 1,000 degrees. What looks like needle-thin vermicelli is being extruded (protuded? Who to ask for vocab when I can't speak Czech?) along thin, raised contraptions that stretch as far as the eye can see. The secrets of glass reached Bohemia from the Venetian isle of Murano. But they will get no further today. How does this clear vermicelli become tiny beads of more colours than I can describe? Before I work that out, I am ushered outside into the icy cold. With every step I take there's the crunch of glittering fragments of glass, sparkling under my feet.
Where I am welcomed, warmly and officially, is at the offices of Preciosa Ornela from whence all top-end traditional seed beads, known as rocailles, hail. (Preciosa Ornela, best know for glass figurines, bought out an ailing company called Jablonex which pioneered rocailles). These beads range from so teeny, they are given the measure 13/0 – a percentage of a millimetre – to 4/0, which is just about big enough for me to see without glasses.
Over eggs, ham and pickles, my hosts explain the reason Preciosa Ornela, and previously Jablonex and originally, the way more famous Swarovski, (a Czech company before moving to Austria) all hail from a cluster of tiny mountain villages. While glass is hard work, it doesn't need many people. What it did need, traditionally, was wood, sand and water a-plenty. Given the Venetians soon ran out of wood, that this landlocked region of icy streams and forests always had to import sand (today a complex mix of chemicals) soon made the competition about even. But while the venetians lent more towards chandeliers, here it was beads and buttons. Thence, from the top of this mountain, traders ventured around the world, all the way to Mexico, China, India and East Africa.
"But the world we have never conquered is fashion," my hosts lament, comparing to the spectacular style success of Swarovski. That's when I reveal that Vivienne Westwood evening clutch bags and Sass & Bide tote bags are beaded by the Maasai through the United Nations Ethical Fashion Initiative in Kenya. My hosts are utterly delighted – although not as delighted as my Maasai mates will be when I hand over the new season's disco beads in shimmering gold, bronze and silver.