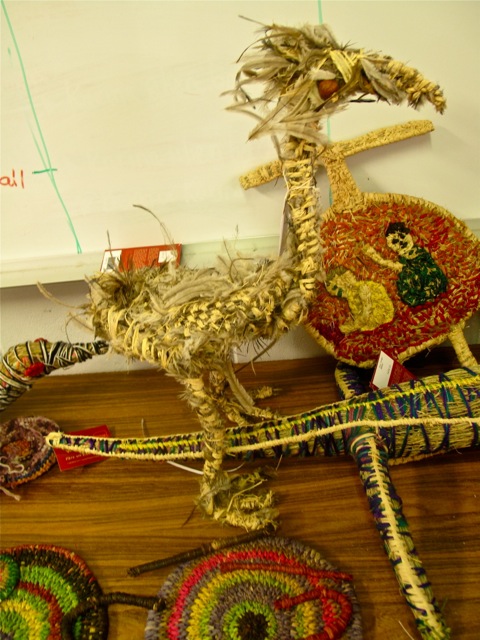 AFR | May 2013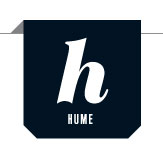 by Marion Hume
What constitutes fashion? That's what I'm pondering while standing out in the Red Desert holding a handmade basket trimmed with emu feathers. Could it look good upended as a hat?
The Tjanpi Desert Weavers (pronounced "jumpy", it means "grass") make baskets – amazing, extraordinary, original baskets of fistfuls of spinifex. They embellish the baskets with skeins of vibrant wool, feathers and seeds. They also create toy animals in colours not seen in nature; but then I'm learning that the artisans of Australia's Western Desert see nature in an entirely different way than I do.
I'm not a "clutter fan", nor do I tend to buy souvenirs. Yet I find myself tempted by both the basket I want to put on my head, and what might or might not be a lizard. Maybe it's a duck? The Tjanpi women make all sorts of animals, inspired by those that inhabitat a vast sweep of South Australia, WA and the Northern Territory, but also by those they have seen seen on television. A penguin, imagined in local grass, by an Indigenous woman living in one of the world's most remote communities is a creature to behold.
The Tjampi ladies are spread across an area exceeding 350,000 square kms — bigger than Germany — yet they are both global and local. Their favourite material is raffia, which comes only from Madagascar, the island which hangs like a tear off the East Coast of Africa. This discovery reminds me why fashion is such a great beat. You and I speak one word of Malagasy (raffia) although perhaps unlike you, I've been to Antananarivo, that nation's capital. There, 25 years ago, I met a real-life spiderman called Simon Peers, whose ambition was to rediscover the lost art of "milking" spiders to use the skeins to weave cloths of (natural) gold as had been done hundreds of years before. Last year, he achieved it with a dazzling drape exhibited at London's V&A museum. (Every spider who contributed had been released at the end of each working day – none the worse, Peers believed – although we agreed, with aggressive hairy spiders, how could you tell?). Now, here I am, in the Red Centre of Australia,  twiddling with a piece of raffia sticking out from a basket woven by an indigenous woman and recalling how half way across the world, on the island raffia hails from, the bizarre ambition of an eccentric Englishman lead to the creation of a thing of beauty and how with this basket/hat, another fashionable thing of beauty could be born.
Maybe one's thoughts kangaroo-hop under the vast desert sky because the next thing I'm thinking is how complicated some of the names I have to learn to spell as a fashion reporter can be. Tjanpi is easy and with a lovely zing to it, however I have to check the website before I write here that the weavers are Ngaanyatjarra Pitjantjatjara Yankunytjatjara. I learn that their ancestors make circles of grass on which to balance whatever they needed to carry around on their heads, so I think there's a millinery precedent.
I've come to Alice Springs to catch up with Krystal Perkins, who helms the Australian Indigenous Fashion Initiative, which launched at the AFR's Bespoke last May and will celebrate indigenous creativity with a show in Sydney next April. Tjanpi hats? The challenge is, what with the heat, December to March, they may not be ready for the inaugural event. Yet even if we have to wait – and "wait lists" are, after all, very fashionable – with a few creative tweaks, we could be on to something.
I learn another new word;  "Tjarpa!" "Put it on!"