2009
You are browsing the archive for 2009.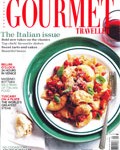 By Marion on December 22, 2009
Ilaria Venturini Fendi has planned on being a farmer. But with both Rome and fashion in her blood, she was soon called back to the same path as her famous family members. The youngest daughter of Anna Fendi, one of the five sisters of the fashion dynasty, Ilaria is also younger sister to Silvia Venturini Fendi, who works with Karl Lagerfeld on the Fendi line.
Posted in 5. Travel | Leave a response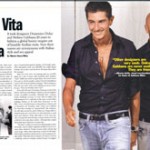 By Marion on December 1, 2009
IT TOOK DESIGNERS DOMENICO DOLCE AND STEFANO GABBANA TWENTY YEARS TO FASHION A GLOBAL LUXURY LABEL OUT OF HUMBLE SICILIAN ROOTS. NOW THEIR NAMES ARE SYNONYMOUS WITH ITALIAN STYLE AND SEX APPEAL.
Posted in 1. Designers
By Marion on October 29, 2009
Despite the likes of Gwyneth Paltrow offering her helpful hints on the web, it takes years to find the perfect Parisian restaurant; that little neighbourhood place with hearty food (none of those foam sauces) rude service so you know you are in France and, (this is essential) a no reservation policy so it will never get fashion-y because "fabulous people" won't stand in line.
Posted in 6. Columns | Leave a response