1997
You are browsing the archive for 1997.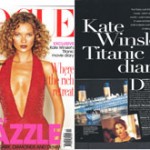 By Marion on December 23, 1997
Posted in 4. People | Leave a response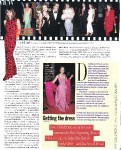 By Marion on March 31, 1997
But minutes later, she puts on the rosy pink skirt and the hot pink shoes and is zipped into her corset. She looks ravishingly pretty, and she knows it. Kate doesn't win an Oscar on her first trip to the Academy Awards, but she looks as fresh and dewy as an English rose.
Posted in 4. People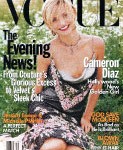 By maddy on March 7, 1997
Kitchen Couture US Vogue | March 1997 With traditional crafts making a comeback, Marion Hume draws a bead on fashion's new artisans. Fleet Bigwood – The king of devore in his industrial-style workshop in London Sally Hemphill – In her kitchen, this mix master, boils her colors and mixes her paste to perfect the burn-out [...]
Posted in 4. People