1994
You are browsing the archive for 1994.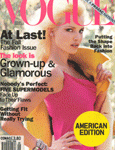 By Marion on September 1, 1994
Posted in 1. Designers | Leave a response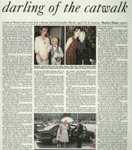 By Marion on August 1, 1994
Posted in 2. The Fashion Business | Leave a response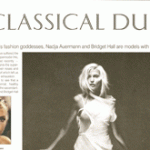 By Marion on March 13, 1994
In the past few years we've suffered the tyranny of superdom. Supermodel this, superwaif that, until most recently-and bizarrely-along came the sumer-weirdoes with rings in their noses and tattoos on their arms. All of which left us in a state of superlative exhaustion.
So it is a great relief to see that a new, comparatively normal, healthy breed of model is now in the ascendant. Enter Nadja Auermann and Bridget Hall- and boy, have they made an entrance this year. Between them they have scooped over 20 mega-advertising campaigns (including, for Nadja, a 26-page advertisement for the American fashion store Neiman Marcus in this month's issue of Harper's Bazaar).
Posted in 4. People